MaMa caught me sleeping in my sauna.
I like to stay in there with the water running.
It reminds me of a waterfall and relaxes me.
But I only let her get ONE picture of me SLEEPING!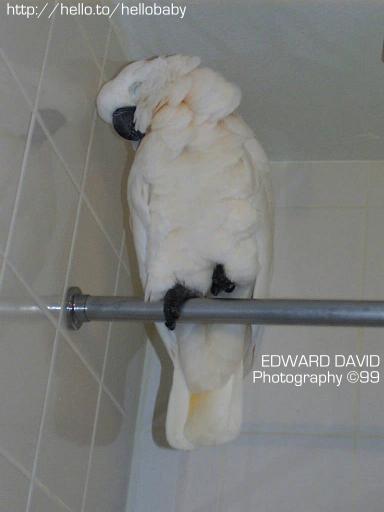 Please! No pics of me sleeping!!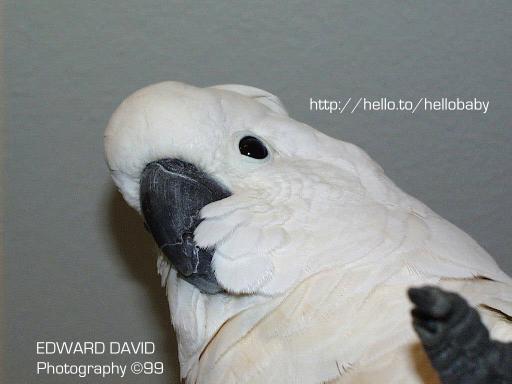 Well, if you're going to take pictures anyway... Hi, everyone!!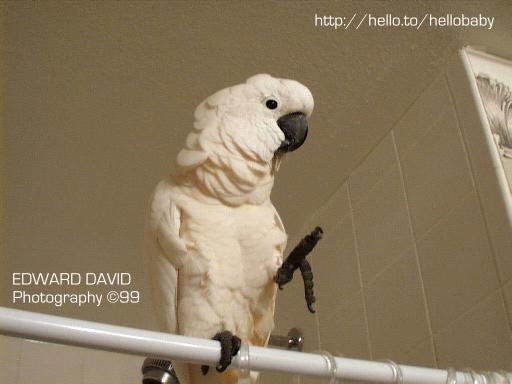 Okay, that's enough! One more pic and the wallpaper is history!!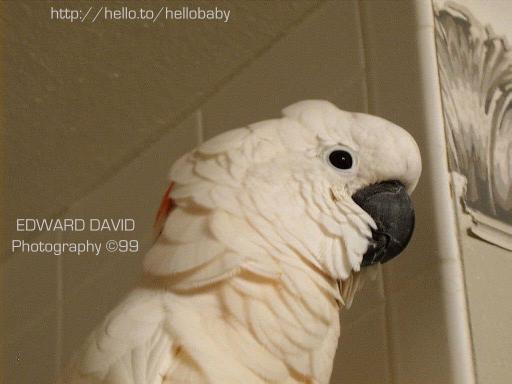 Here's links to information on bathing parrots:
The Fine Art of Bathing the Psittacine
(Specifically have a look at the section marked "Bathing With Your Bird")
Shower Power - Bathing Birds FAQ's
The Fundamental Aspect of Care - Bathing the Psittacine
©1997-present Hello, Baby! website
All materials on this website are
copyright protected .