Sammy is such a beautiful bird, isn't he?
He's a very special bird, with lots of talent!
He can talk, sing, whistle, and of course, rock!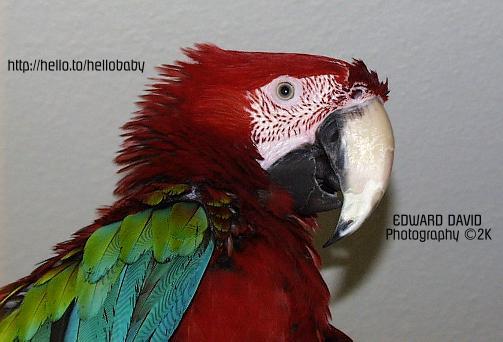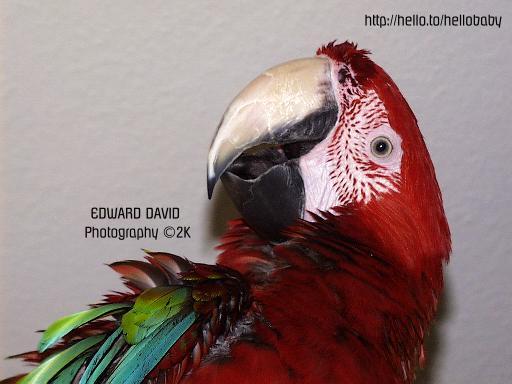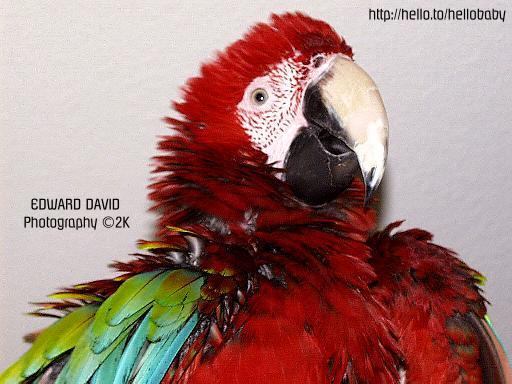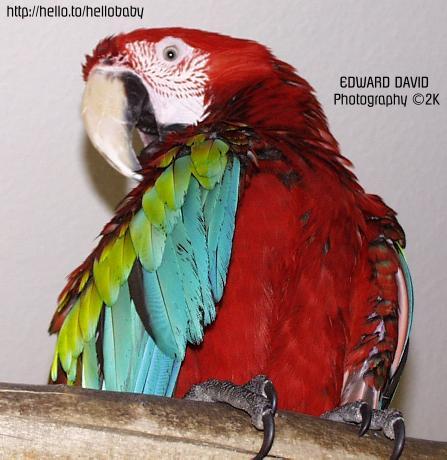 You may notice that Sammy's wet in these pics.
Here's links to information on bathing parrots:
The Fine Art of Bathing the Psittacine
(Specifically have a look at the section marked "Bathing With Your Bird")
Shower Power - Bathing Birds FAQ's
The Fundamental Aspect of Care - Bathing the Psittacine
©1997-present Hello, Baby! website
All materials on this website are
copyright protected .