This is Baby on her Big Perch in the living room.
She's overlooking everything while photos are being taken.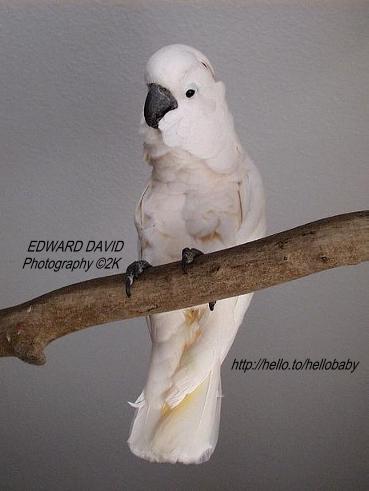 This is Baby atop her cage in the bird room.
She let me know she wanted my attention!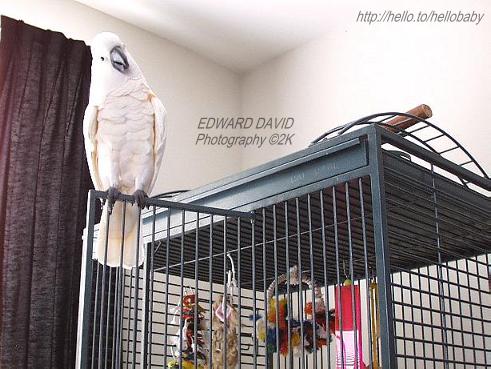 This is another photo of her with a bead.
She sure enjoys those!!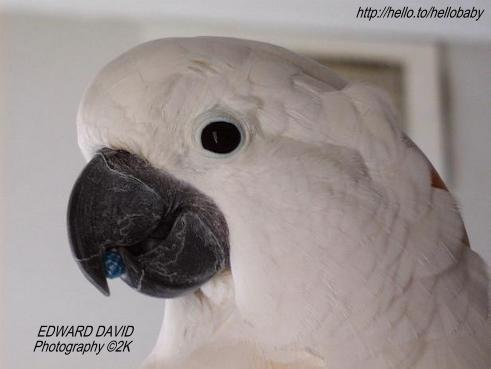 Beads can be dangerous to some birds who might try to swallow them.
If you'd like to know more about toys, please visit the following links:
©1997-present Hello, Baby! website
All materials on this website are
copyright protected .