This is Sammy perched on his cage door.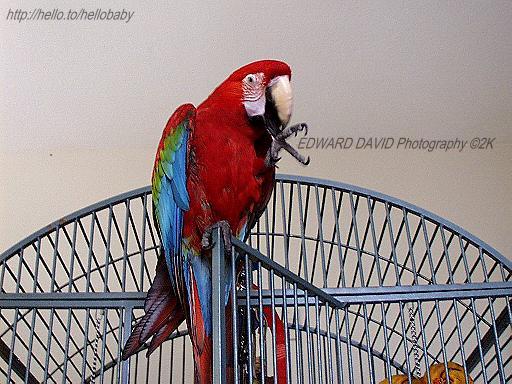 Baby ventured on to Sammy's cage.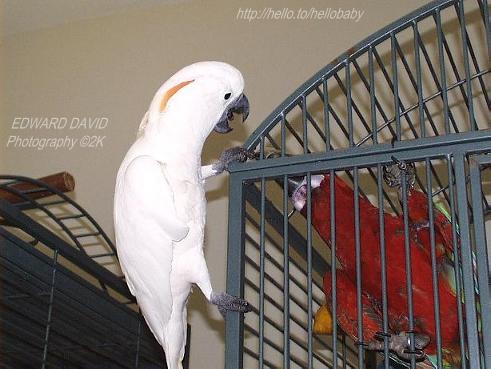 He's telling her to get on her own cage
by taking a gentle nip at her tootsie!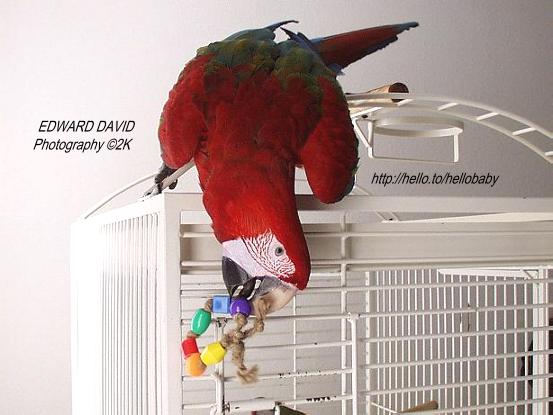 This is Sammy on the big cage with a toy!!

If you'd like to know more about choosing cages for parrots
click on these links:

Home Tweet Home.... All About Cages

©1997-present Hello, Baby! website
All materials on this website are
copyright protected .