Baby's looking for yummies! She's figured out what she's after!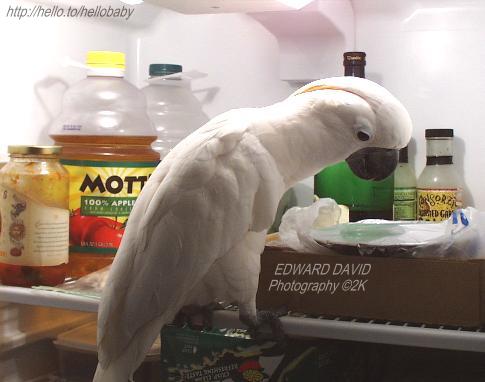 This is the Quaker who was another temporary houseguest of ours.
The big cage allows it to be near the big birds, yet safe.
It sleeps in a smaller cage at night.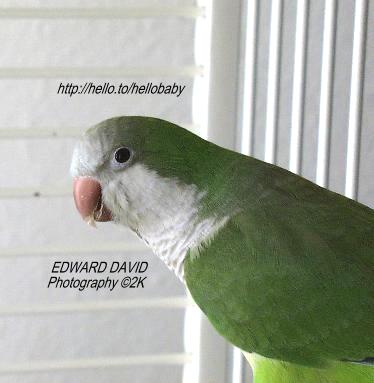 The Quaker fluffed up for this picture.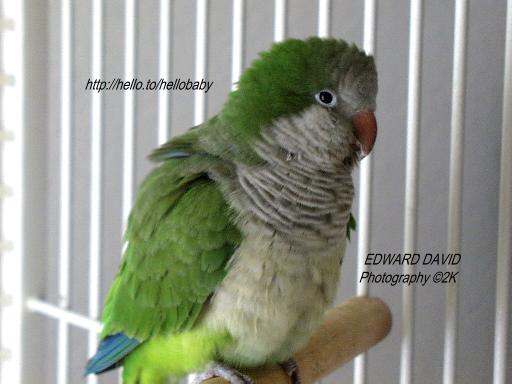 ©1997-present Hello, Baby! website
All materials on this website are
copyright protected .