These are pictures from the Texas State Fair,
Birds of the World Show
which is in affiliation with the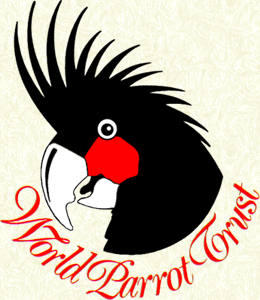 .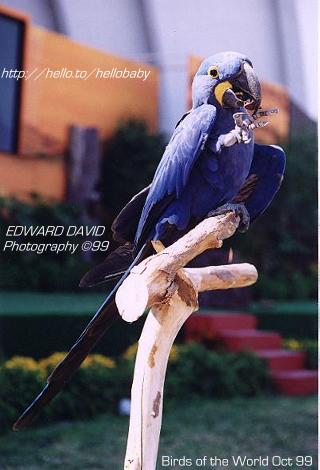 This is "Indigrover", a Hyacinth Macaw.
It's the largest of the Macaws.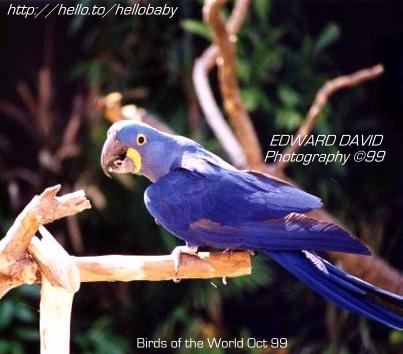 Isn't this one of the most magnificent parrots you've ever seen??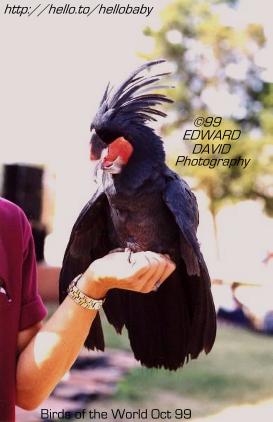 This is a "Palmer", a Palm Cockatoo.
It's such a beautiful parrot, isn't it?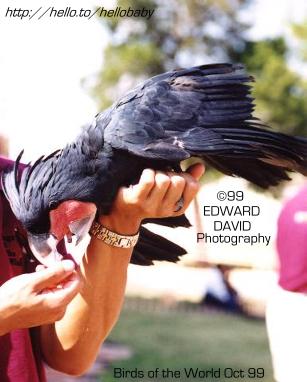 This one was only 6 months old.
We were surprised how cuddly it seemed.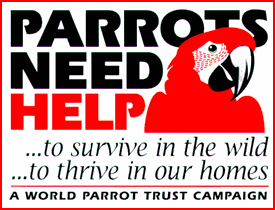 This is a great worth-while cause for parrot-lovers!
Please check out their site and
consider joining the cause so we can
continue to have these cherished
birds to share our world with!
©1997-present Hello, Baby! website
All materials on this website are
copyright protected .